Who can participate
All organizations active in Greece, no matter their size or legal status, meaning Companies, Public Entities, Local Administration and Civil Society Organizations as well as Academic Foundations and Institutions.
It is recommended for Organizations/Companies the organization of which is based on Management Systems.
Every Organization/Company can participate in the Code and be integrated in the best-suited level depending on the maturity of its internal procedures. It is of importance the fact that the Greek Sustainability Code offers the Organizations/Companies the possibility to improve themselves and adopt gradually its levels.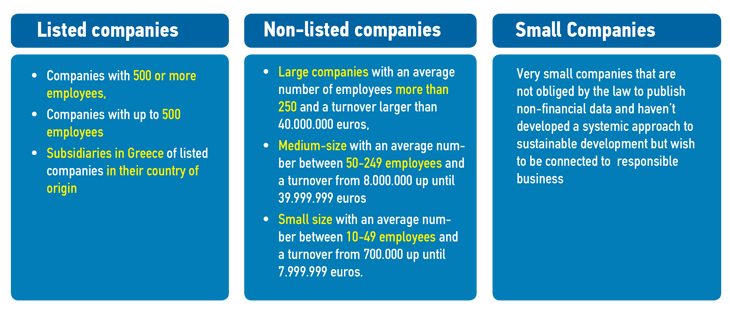 See the completion Guide for the Greek Sustainability Code.
Υπό την Αιγίδα

Με την Υποστήριξη

Με την Συνεργασία

Με την συμμετοχή